Mental Health is
Physical Health
---
As complex and unique individuals, understanding the relationship of mental and physical health is important to overall health and well-being.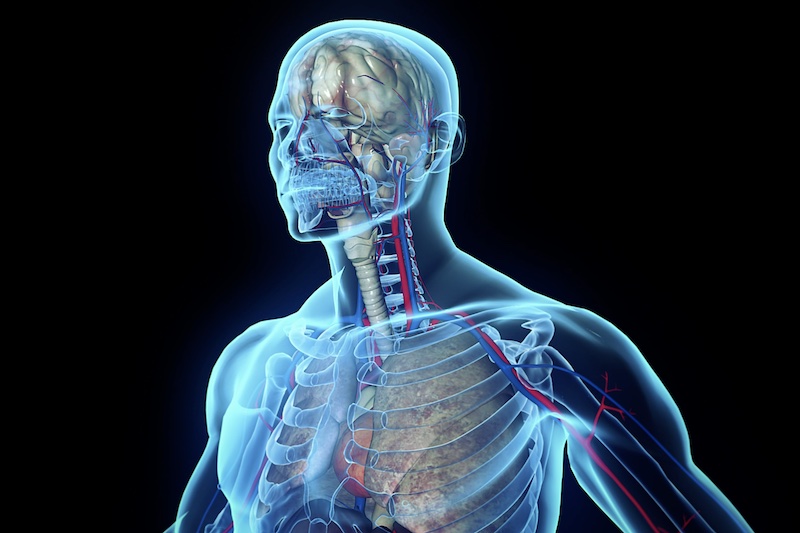 Mental and physical health are interconnected. Both can be improved—or harmed—by how our bodies are cared for.
People affected by mental illness often face the additional burden of cardiovascular and metabolic disease. These serious, chronic conditions intensify mental health symptoms, worsen quality of life, and shorten life expectancy.
Reducing your risk to prevent these serious conditions is important.
Using effective treatment options to manage and reverse disease is critical.
Individual self-care is vital to both prevention and treatment of disease. It can save your life.
The added benefit is improved mental health.
Regardless of whether you're managing a serious mental illness, experiencing symptoms of stress, or simply seeking ways to improve your health, there is one theme that is true for everyone:
Mental Health is Physical Health
Whatever your goals are, effective strategies can help you achieve them.
Advocate for your health: You're the team leader in your care.
Stay ahead of health concerns: Listen to your body and get regular check-ups.
Communicate with your treatment team: Talk about medications, treatment options, and how you're feeling.
Know your tools: Use food and physical activity to help manage your symptoms, and to prevent or improve chronic conditions. Avoid self-medicating with harmful substances.
Make the connection: Get others involved. Talk to your family and friends about ways to connect, and achieve mental and physical health goals together.
NAMI envisions a world where people with mental illness live healthy, fulfilling lives. NAMI Hearts+Minds was developed to help you live a healthy and fulfilling life.
You are not alone.
User Tools
Additional Resources
Guides on Metabolic Syndrome and Related Conditions
A Guide to Metabolic Syndrome from Johns Hopkins Hospital. This informational guide answers your questions on metabolic syndrome, including what causes it. Learn about risk, symptoms, lifestyle and treatment options.
ABC's for Heart Health (4 Pasos Adelante). From the National Alliance for Hispanic Health, this fact sheet provides information on the basics of heart health. Learn about when aspirin is appropriate, controlling blood pressure and cholesterol, and how to stop smoking. Available in English and Spanish.
American Heart Association. The American Heart Association's mission is "to be a relentless force for a world of longer, healthier lives." An array of resources and education are offered on heart health and managing heart disease.
Endocrine Society. The Endocrine Society provides research, education and advocacy in the field of endocrinology. This website shares information on endocrine-related diseases and conditions, hormones and the endocrine system, and a searchable database to find an endocrinologist near you.
Heart Disease. From the Centers for Disease Control and Prevention, a comprehensive overview of heart disease, including culturally-specific information on heart health and risk factors.
Health Monitoring Tools
Athelas One. This remote health monitoring tool tests white blood cell counts and absolute neutrophil counts, and sends results directly to a physician. For those taking medications and managing serious mental illness, this is a convenient way to consistently monitor metabolic health.
Life's Essential 8. An interactive online tool from the American Heart Association to assess and track the 'Essential 8' risk factors of cardiovascular health. Users will find tips to: (1) manage blood pressure, (2) control cholesterol, (3) reduce blood sugar, (4) get active, (5) eat better, (6) lose weight, (7) stop smoking, and (8) get healthy sleep.
Heart Disease Risk Calculator. Use this interactive tool to learn more about your risk for heart disease.
Simple Tips To Improve Your Health
3 kinds of exercise that boost heart health. This article from Johns Hopkins Medicine discusses types of exercise, examples of each, and their effects on the body: aerobic, strength, and stretching.
10 small steps for better heart health. Harvard Health details 10 tips for those diagnosed with metabolic syndrome, those with serious mental illness, or anyone who wants to improve their cardiovascular health.
DASH diet. DASH stands for Dietary Approaches to Stop Hypertension. Learn how to use your diet to promote heart health, lower blood pressure, and reduce cholesterol. Find tips on foods to include or avoid, and accurate information on serving sizes.
Other Health and Wellness Resources
The American Music Therapy Association offers information and downloadable resources for how music can improve mental health, chronic pain and other conditions.
Experience the music of world class symphony orchestras, with streamed performances, blogs and other musical content:
Rural Minds is an organization that helps provide resources and information specific to rural populations across the country.
Soundscapes and Meditations
Take a few minutes to practice mindfulness and focused relaxation.
Body
Breath
Appreciation
Resilience
Community
Environment